 2013 ONE MAGNUM
In life one and one don't make two, One and one make One" – Bargain, Pete Townsend. 2012 marked the first vintage of an icon red. Heartland One is the first…and the last word.
Reviews
This is a throwback to those brash, flavor-exuding Aussie wines of the past. Flashy, sweet-scented oak (think maple syrup and toasted coconut) marks the nose, while concentrated cassis and vanilla flavors coat the palate. This is big, but gorgeously so, with velvety-rich tannins and a long, plush finish. No, there's nothing subtle about this blend of 60% Cabernet and 40% Shiraz, but sometimes subtlety is overrated. 95pts
-The Wine Enthusiast 2017
Tasting Notes
The sheer intensity of this wine in its youth tends to obscure the multilayered collection of herbs and spices that track the unstoppable expansion of fruit on the palate. This densely purple wine of powerful dark fruit is complemented by velvety texture and a complex and lingering finish.
Vinification
The best grapes from the finest vineyards in Langhorne Creek are recruited to create Heartland One. The fruit was harvested at night and then crushed to small open top stainless steel fermenters. After 24 hours of skin contact, fermentation was commenced with our Rhône isolate yeast. Following 8 days of cool fermentation on skins and hand-plunging three times daily, the wine was transferred to new oak hogsheads (both French and American) for malolactic transformation, racking and a further 14 months of maturation.
Vintage
Spring frosts and the nature of the old vines combined to offer us only the smallest of harvests for Heartland One in 2013. Although quantities a very low, the gentle ripening season has yielded a wine of enormous potential.
-2013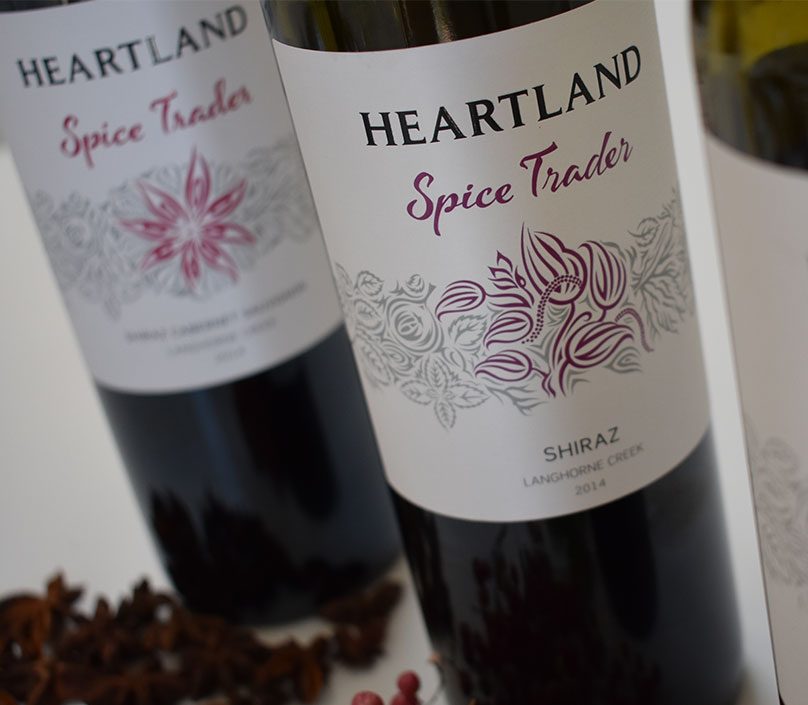 Taste Club
The Heartland Taste Club is a paid membership that automatically sends you wine based on your personal preferences. You can choose how many bottles you want to receive - 6 or 12 - and how often you want to receive them - every 3, 6 or 12 months. You get to choose the wines you want to make up your case. The more you buy the greater the discount - up to 25%.