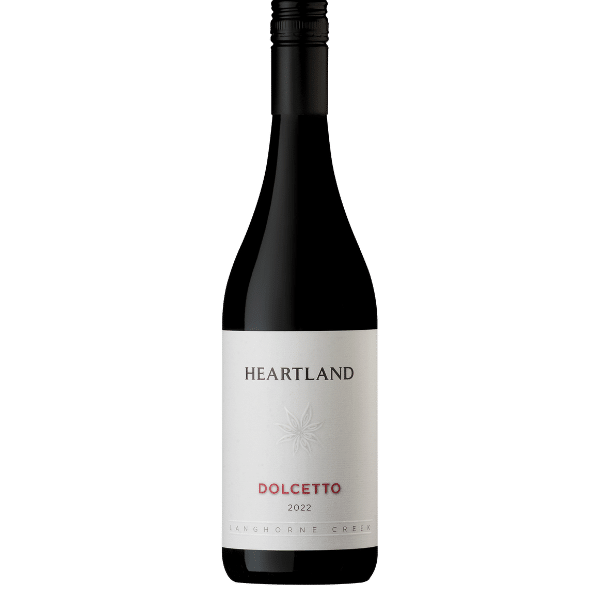 2022 DOLCETTO
Heartland Dolcetto – wildly aromatic, vibrantly juicy and surprisingly fun
Tasting Notes
Heartland Dolcetto has been bottled young and fresh for immediate enjoyment. The dark purple core of fruit reverberates in aromas of forest berries and fresh thyme, and fennel. Juicy red cherries surge from the palate and are calmed by a soft finish.
Vinification
The Dolcetto was left on skins for several hours prior to being fermented for 24 hours at low temperature. This ensured generous colour and abundant fruit for both the aroma and palate. No oak was used. The wine was left in stainless steel for nine months before cold stabilization and bottling.
Vintage
Another vintage that attracts the adjectives 'best' and 'greatest' after an already stellar 2021. Good winter rains prepared the soils for a long ripening season, made considerably cooler than our neighboring regions by the lake winds. Great for reds with loads of lovely fruit and wonderful structure.
-2022