 Sale!
2016 SPOSA E SPOSA
Sposa e Sposa translates from Italian as Spouse and Spouse and refers to the marriage of varietals, Dolcetto and Lagrein. A unique blend not made in Italy or anywhere else, just here in Langhorne Creek by Ben. "A marriage made in Langhorne Creek."
Reviews
This is a punnet of blackberries in a glass. Add aromas of clove, aniseed and cedar with shards of dark chocolate floating through the mouth and you have a pretty handy drop. A delicious barbecue wine with some heft to keep you in the mood. Give me a large pour and a snag or lamb chop. Drink to 2024. 91/100 points 04/10/19
-QWINE
Tasting Notes
Robust, rich and ready to enjoy, the 2016 vintage offers a subtle structure and a multilayered fruit driven palate. The fascinating Lagrein shows great complexity now that the vines have some age. Look for blackberries and black spice. The Dolcetto softens the palate and offers a burst of fruit to please and entice.
Vinification
The Lagrein (55%) was matured new French oak barrels after fermentation to create a rounder, softer texture.The Dolcetto (45%) was cool fermented on skins for seven days before being crushed and matured in stainless steel in order to preserve the fresh, floral notes of the variety.
Vintage
Ben reckons this might be the finest vintage he has ever seen from Langhorne Creek. Only time will tell. Harvest was more generous than the previous few years, with above average quantity and quality. Total degree days were up from the last three years, with wonderful ripeness levels recorded leading to amazing fruit intensity.
-2016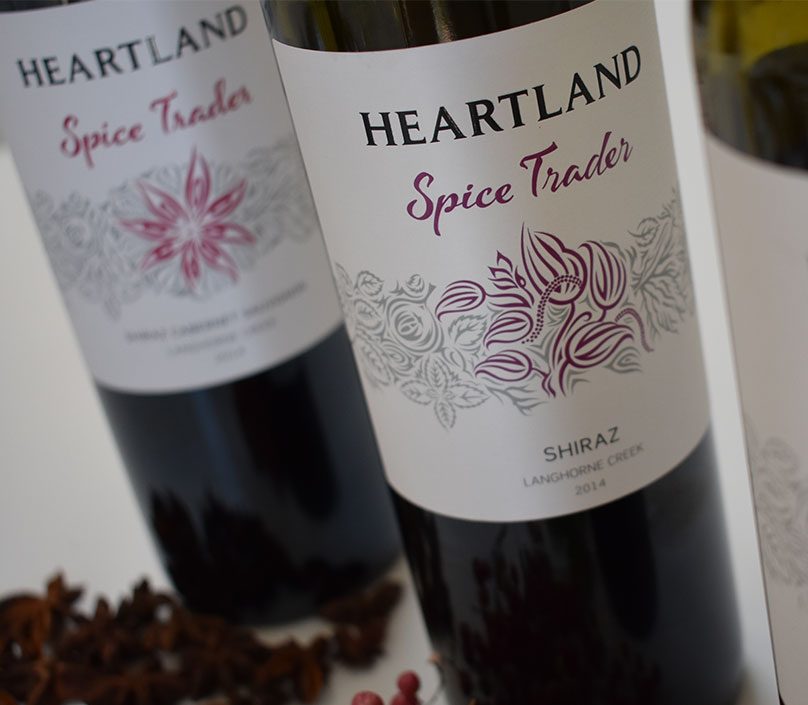 Taste Club
The Heartland Taste Club is a paid membership that automatically sends you wine based on your personal preferences. You can choose how many bottles you want to receive – 6 or 12 – and how often you want to receive them – every 3, 6 or 12 months. You get to choose the wines you want to make up your case.