 2014 SPICE TRADER CABERNET
Part of the Spice Trader range is this straight varietal Cabernet Sauvignon. Made for immediate drinking and attractively priced this Cabernet is a great place to start your wine adventure. ****Please note this wine is only available in Australia.
Reviews
Value+. I was impressed by the Shiraz Cabernet 2014 sampled recently, and this straight Cabernet stacks up just as well. Plenty of oomph to sink your teeth into without being overbearing. Buckets of chocolate and dark berry fruit are framed by savoury goodness - fresh mint, vanilla and dried sage. An earthy drive and blackcurrant play secondary roles. Fine tannins are ribbed and on the plump side. Lots of happiness and easy drinking appeal. Drink now to five years. Score: 90/100 10/2018
-QWine
Tasting Notes
The dark colour comes from the ripe and dense skins of the Cabernet grapes in the warm autumn sun. It bursts with dark fruit flavours and is framed by smooth chocolate and vanilla with hints of fresh mint. A full-bodied red wine which is both rich and easy drinking.
Vinification
The fruit was crushed into 8 tonne open fermenters and left on skins to cold macerate for three days prior to fermentation. The wine underwent its malolactic transformation in oak, was then racked and returned to French and American oak for a 12-month maturation. Blending was completed just prior to bottling. 2014
Vintage
2014 followed the classic road of a late vintage accompanying a late Easter. Deep soil moisture from a traditional winter flood bolstered us against the warm summer days, as did the cooling Langhorne Creek winds. 2014 in Langhorne Creek is heralded as offering the best Cabernet Sauvignon in over a decade.
-2014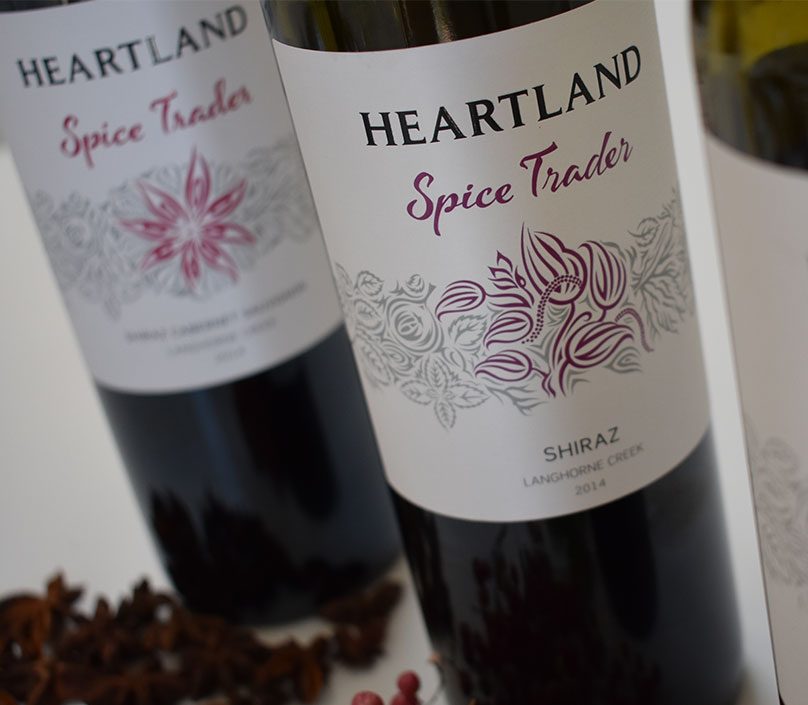 Taste Club
The Heartland Taste Club is a paid membership that automatically sends you wine based on your personal preferences. You can choose how many bottles you want to receive - 6 or 12 - and how often you want to receive them - every 3, 6 or 12 months. You get to choose the wines you want to make up your case. The more you buy the greater the discount - up to 25%.