 2016 SPICE TRADER BLEND
Just as the spice traders of old, we risk all in search of exotic flavours. We join you in the hunt for those elusive spices that fascinate our palates and capture our imaginations. Wine should be an adventure. Start your adventure with this smooth easy drinking Shiraz Cabernet blend.
Reviews
2016 Spice Trader Shiraz Cabernet - Damson, plum, a kiss of sweet edged oak to frame things up. You think you have its measure - another glimpse - cedar, a sprinkle of herb, seasoning. Succulent fruit guides, leading to a dark chocolate tinged body. Fruit again, bolstering the middle third, pumping things up a little. A vein of cocoa runs along the finish, intertwined with the fruit, a tandem dance to the end. 90 points 12/09/2019
-www.thevinsomniac.com
2015 Spice Trader Shiraz Cabernet - This is an absolute ripper for its suggested price of $17. Smelling like conclusion of a great evening on the back deck, that being a wedge of dark chocolate and a fat Cuban for company. Or you could have it in liquid form by way of this classic Aussie red. Plum, cassis, hazelnuts in the frame too. The aforementioned chocolate is more than present too. Add in some freshening acidity and at sub-$20 you have an attractive, ready to go drinking proposition from the Heartland team and Langhorne Creek. 90 points 11/09/2018
-www.thevinsomniac.com
Tasting Notes
Soft, smooth and delicious, this is an accurate and genuine expression of what Langhorne Creek has to offer. Dark fruits such as blueberries and blackberries are decorated by spice, fresh oregano and dill.
Vinification
The Shiraz and Cabernet Sauvignon are fermented separately with specific parcels included for their ability to offer greater complexity and character. Time in barrel permits a softening of the wine's structure. It also offers a complex expression of the fruit and helps the exotic notes of spice to be discovered.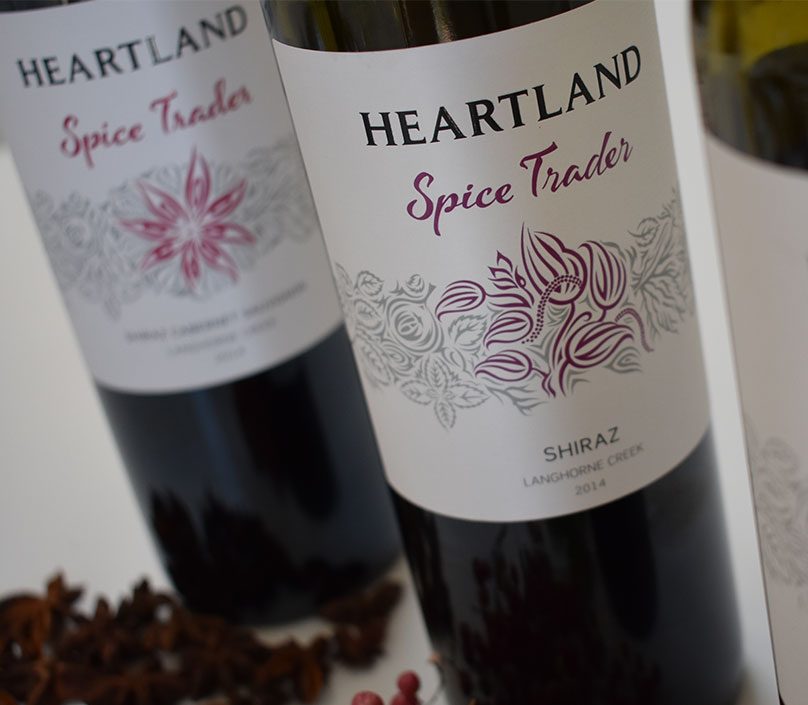 Taste Club
The Heartland Taste Club is a paid membership that automatically sends you wine based on your personal preferences. You can choose how many bottles you want to receive - 6 or 12 - and how often you want to receive them - every 3, 6 or 12 months. The more you buy the greater the discount - up to 25%.