 2015 ONE
In life one and one don't make two, One and one make One" – Bargain, Pete Townsend. 2012 marked the first vintage of an icon red. Heartland One is the first…and the last word.
Reviews
A big, thick set type with muscular shoulders. And it needs those shoulders to haul the dense and concentrated fruit within. A Cabernet and Shiraz blend (56/44), this is the flagship for Heartland. Coming off vines which are 40+ years old, the wine spent 14 months in a mix of French and American oak. Cloves, dark chocolate, mintiness and sweet caramel aromas set the tone. Black fruits leave nothing to chance barreling through the mouth, almost bullishly. A dab of sweetness lingers but the fruit is mouth-filling and moreish. Chalky and powdery like tannins are drying and sapping on close. A cool night with rain tapping on the roof and a piece of dark chocolate wedged in the mouth plus a glass of this may just be the tonic. Decant to drink now but it will live well beyond a decade. 93 points Reviewed: 10/18
-QWine
Tasting Notes
The rapier like precision of the 2015 vintage outmaneuvers any objections to seduce the senses. The full intensity of this wine may take many years to show itself, but the youthful vigor indicates a glorious future. Dark fruit and structuring tannins work in harmony and the depth and length are enough to rival Leo Tolstoy.
Vinification
The best grapes from the finest vineyards in Langhorne Creek are recruited to create Heartland One. The fruit was harvested at night and then crushed to small open top stainless steel fermenters. After 24 hours of skin contact, fermentation was commenced with our Rhône isolate yeast. Following 8 days of cool fermentation on skins and hand-plunging three times daily, the wine was transferred to new oak hogsheads (both French and American) for malolactic transformation, racking and a further 14 months of maturation.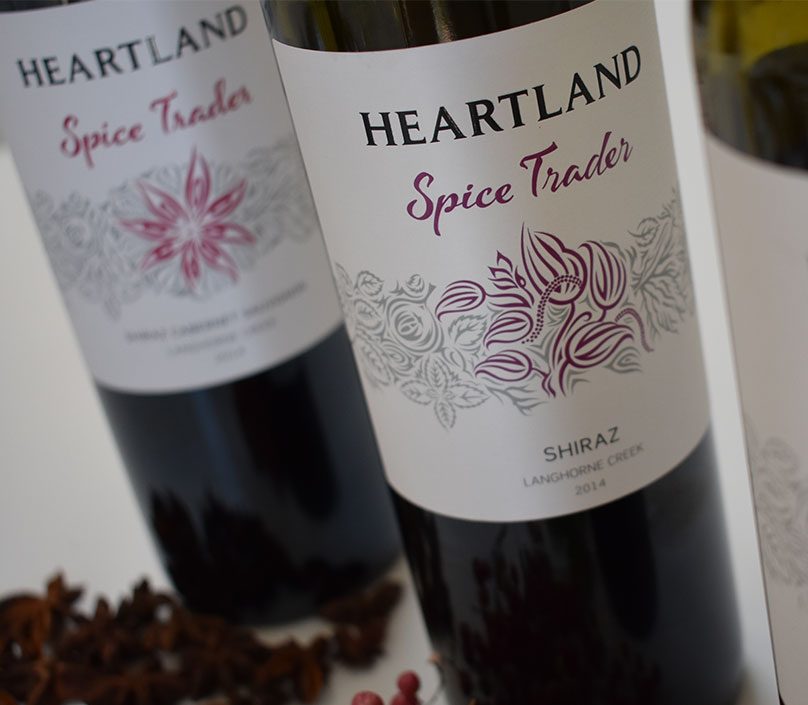 Taste Club
The Heartland Taste Club is a paid membership that automatically sends you wine based on your personal preferences. You can choose how many bottles you want to receive - 6 or 12 - and how often you want to receive them - every 3, 6 or 12 months. You get to choose the wines you want to make up your case. The more you buy the greater the discount - up to 25%.