 HEARTLAND SHIRAZ MUSEUM VERTICAL 6-PACK
A limited release of museum wine, this 6 pack from Heartland will have you wanting more. 2 bottles each of the 2012, 2013 & 2014 Heartland Shiraz in one carton – delivered to your door.  Current release is 2019.  We've kept these in the cellar for a few years, now it's time to share with our Taste Club Members.
Reviews
Heartland Shiraz 2012: Dark to black berries and plums, an earthy, medium-grain, mouth-filling texture all point to a regional and vineyard expression where the savoury and fruit elements meet in good spirits and shake hands to unfold fuller bodied dark chocolate tannins and licorice-like spice notes. Genuine character and exciting complexity at this price. 4 stars
-Tony Love, The Advertiser
Heartland Shiraz 2013: Not a hair out of place. Hearty blackberry and tar flavours come laced with chocolate and peppercorn. Attacks with flavour from the start and doesn't let go. Rating 91
-James Halliday Wine Companion
Heartland Shiraz 2014: A thoroughly reliable performer, this label, and invariably good value for money. No surprises from this release which will keep its followers happy. Rich, ripe blackberry fruit in spades and a generous dollop of oak are the order of the day, with some sweet spice and chocolate in tow. The tannin is just enough for good balance without attracting too much attention. 90 Points
-James Halliday Wine Companion
Tasting Notes
A thoroughly reliable performer and invariably good value for money.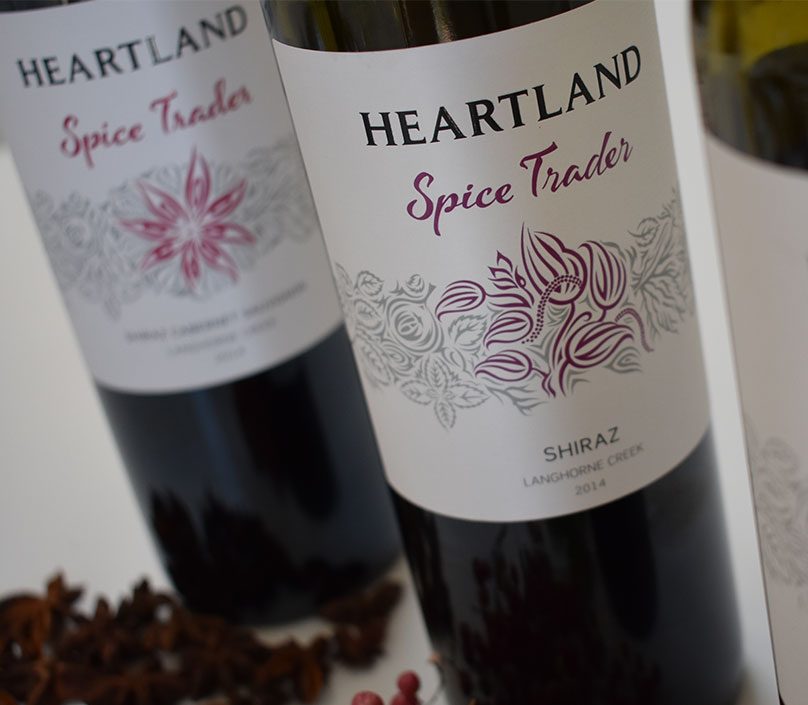 Taste Club
The Heartland Taste Club is an annual membership that automatically sends you wine based on your personal preferences. You can choose how many bottles you want to receive – 6 or 12 – and how often you want to receive them – every 3, 6 or 12 months. You get to choose the wines you want to make up your case.