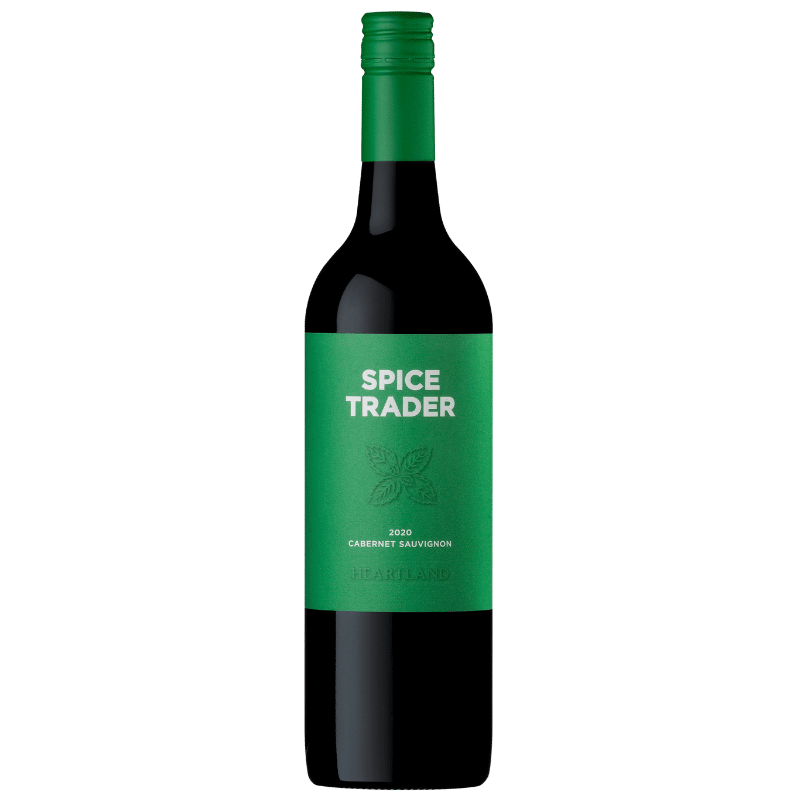 2021 SPICE TRADER CABERNET SAUVIGNON
Spice Trader Cabernet Sauvignon is the result of our pursuit of an elegant Cabernet Sauvignon with a balance of beautifully rounded and lingering juicy flavours.
Age of vines: 25+ years
Maturation Vessel: French and American oak
Age of barrels: 1-3 years
Time in barrel: 12 months
Reviews
92 Points | 'It's sweetly ripe and inviting on the nose showing blackcurrant, dark cherry, dried herb and toasted almond notes, leading to a fruit-forward palate delivering fine texture and polished tannins. Beautifully rounded and lingering with juicy flavours'
-WINE ORBIT
Tasting Notes
The inviting colour shows a purple core turning to a red rim. Intensity is shown on the nose with layers of dry herb, mint and dark spice enveloped by black fruit. The dense blackcurrant character dominates the mouth, while pepper and sweet spices dance to the tune of a long finish.
Vinification
The fruit was crushed into 8 tonne open fermenters and left on skins to cold macerate for three days prior to fermentation. The wine underwent its malolactic transformation in oak, was then racked and returned to French and American oak for a 12-month maturation. Blending was completed just prior to bottling. Age of vines: 25+ years Maturation Vessel: French and American oak Age of barrels: 1-3 years Time in barrel: 12 months
Vintage
Good ground cover formed from winter rains bolstered the vineyards through a warm and dry spring. Problem free flowering led to even berry development and a stable and relatively easy vintage. Natural acidity was once again the gift of the cool lake breeze. Langhorne Creek had cooler nights than the coolest parts of the Adelaide Hills and this meant a long growing season. We were still harvesting until mid-April. The above average yields are a blessing as the fruit is amazing. This vintage will be heralded as one of the best of the last 10 years
-2021