 2019 HEARTLAND SHIRAZ
Heartland Shiraz – make it your go-to wine!
Tasting Notes
A purple rim encompasses a core of deep ruby. The aromas are surprisingly dominated by red rather than black fruits and hints of spice. The blackberry fruit of the palate is accompanied by a playlist of spices, with cinnamon and licorice on high rotation.
Vinification
The Shiraz was de-stemmed, crushed and pumped over twice a day for ten days. The wine was matured in older oak barrels for twelve months prior to bottling.
Vintage
Steady winter rainfall and multiple flood events gave us a good storage of moisture and healthy vines leading into the growing season. Higher than average summer temperatures have offered up robust fruit characters that Shiraz loves to present.
-2018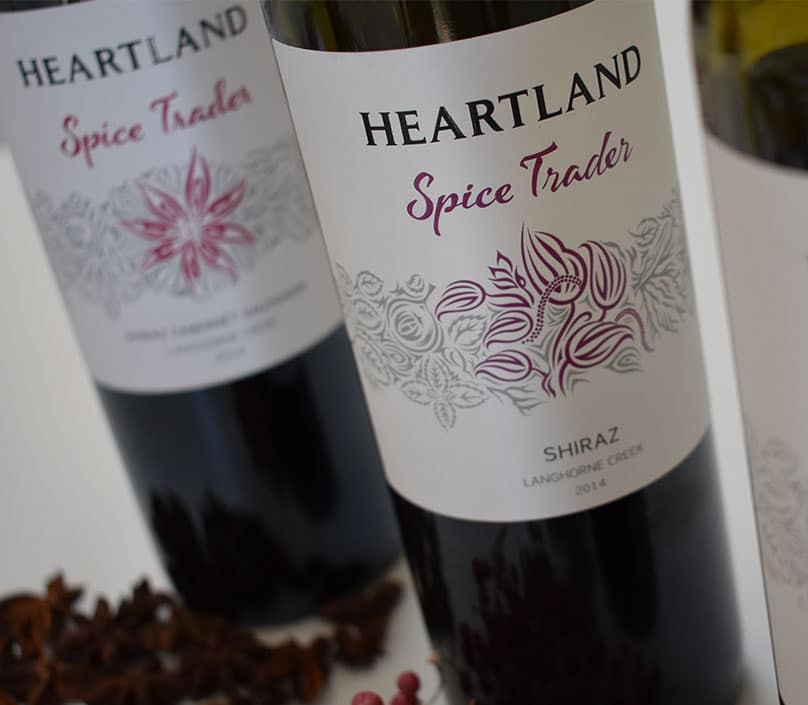 Taste Club
The Heartland Taste Club is an annual membership that automatically sends you wine based on your own personal preferences at a greater discount than our basic Wine Club. You can choose how many bottles you want to receive and how often you want to receive them. Select from a variety of set packs or you choose exactly what you want from our entire range.