 2018 SPICE TRADER CAB / SHIRAZ
Just as the spice traders of old, we risk all in search of exotic flavours. We join you in the hunt for those elusive spices that fascinate our palates and capture our imaginations. Wine should be an adventure. Start your adventure with this smooth easy drinking  Cabernet Sauvignon / Shiraz blend.
Tasting Notes
The colour evokes rich crimson cloaks and rubies with an opaque core of intense fruit. Old fashioned licorice straps and ripe raspberries ride shotgun while blackberry fruit drives the wagon across the plain. The palate is all about the fruit with enough structure to see you home. The length of finish surprises while it delights. It stands and delivers. Honestly…
Vinification
The Cabernet Sauvignon & Shiraz are fermented separately with specific parcels included for their ability to offer greater complexity and character. Time in barrel permits a softening of the wine's structure. It also offers a complex expression of the fruit and helps the exotic notes of spice to be discovered.
Vintage
Steady winter rainfall and multiple flood events gave us a good storage of moisture and healthy vines leading into the growing season. Higher than average summer temperatures have offered up robust fruit characters that Shiraz loves to present.
-2018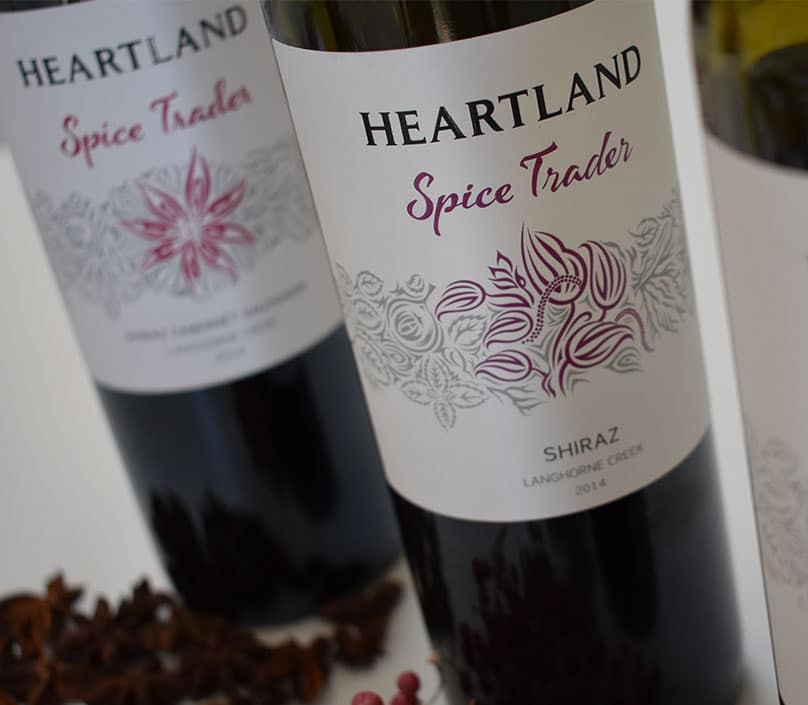 Taste Club
The Heartland Taste Club is an annual membership that automatically sends you wine based on your own personal preferences at a greater discount than our basic Wine Club. You can choose how many bottles you want to receive and how often you want to receive them. Select from a variety of set packs or you choose exactly what you want from our entire range.