 2013 SHIRAZ MAGNUM 6-PACK
We produce wines that remain true to the recognized Australian style, while ensuring a balanced structure and appealing texture. Heartland Shiraz is a pure expression of Australia's most iconic variety.
Reviews
Not a hair out of place. Hearthy blackberry and tar flavours come laced with chocolate and peppercorn. Attacks with flavour from the start and doesn't let go. Rating 91
-The Wine Companion 2015
Tasting Notes
The dark colour preempts a wine of dense, layered black fruit. The aromas of anise and cracked pepper are enveloped in classic blackberry. The glass coating texture gives way to freshness on the finish resulting in a fine balance. The structure imparted by oak and skin contact integrates well with the bright, but intense fruit.
Vinification
The fruit was de-stemmed, crushed and pumped over twice a day for nine days to enhance colour and flavour. Fermentation with our Rhône isolate yeast was at 18°-24°C. Extended maceration resulted in savoury, supple tannins and an approachable palate. The wine matured for 14 months in oak prior to bottling.
Vintage
2013 was a gentle year that yielded wines of great potential. The growing period presented a minor frost event in September and a cool early flowering period. Overall yields were 5% down on the already reduced 2012 vintage. A dry lead up to harvest led to a frantic run between early February and late March, getting all the fruit in at the right time. "A good year for the grapes and the people who work with them." –Johnny Glaetzer, Grower Liaison
-2013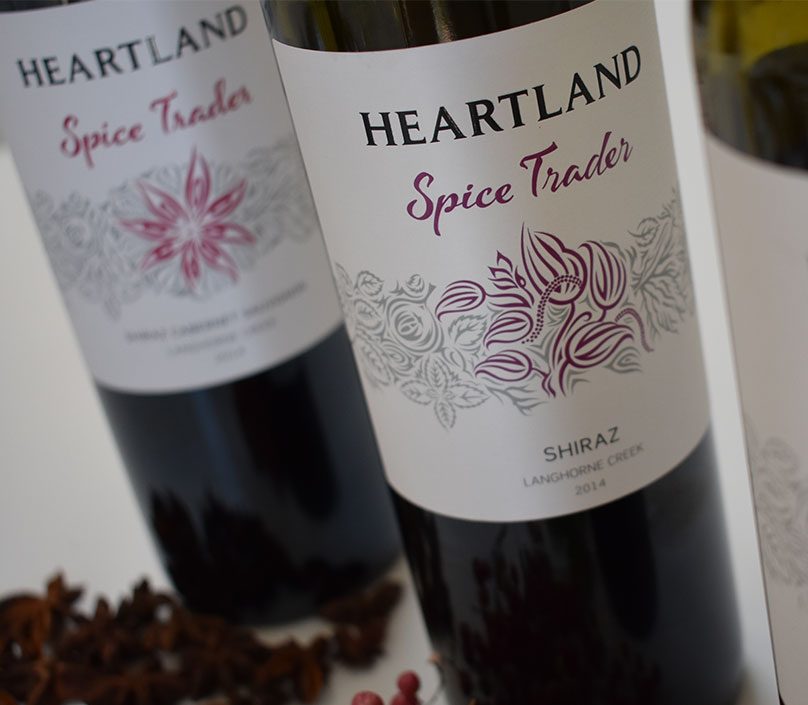 Taste Club
The Heartland Taste Club is a paid membership that automatically sends you wine based on your personal preferences. You can choose how many bottles you want to receive - 6 or 12 - and how often you want to receive them - every 3, 6 or 12 months. You get to choose the wines you want to make up your case. The more you buy the greater the discount - up to 25%.