 2012 CABERNET SAUVIGNON MUSEUM 6-PACK
A once off release of museum wine, this 6 pack of an iconic vintage will have you wanting more. Langhorne Creek offers one of Australia's most ideal climates for growing Cabernet Sauvignon and has the oldest recorded Cabernet vines in the world.
Reviews
Blackcurrant fruit of depth and persistence is a hallmark of Langhorne Creek Cabernet, accented with notes of tomato, savoury herbs and earth. Lively acidity draws the finish out long, supported by fine-grained tannins. 91 points Reviewed by Tyson Stelzer 2014
-WBM
Tasting Notes
A deep ruby red welcomes the eye and entices the palate. The classic Cabernet core of focused blackcurrant fruit is offset by notes of cedar with hints of cardamom, tobacco and licorice spice. The uniquely inviting texture of Langhorne Creek Cabernet is accented by fine-grain tannins. A long, savoury finish rounds off this beautifully balanced red.
Vinification
The fruit was crushed into 10 tonne open fermenters, left on skins to cold macerate for three days prior to fermentation. Fermentation occurred at or under 26°C with our Rhône isolate yeast. This helped to extract the skin tannin while maintaining aromatics. The wine underwent its malolactic transformation in oak, was then racked and returned to French and American oak for a 12-month maturation.
Vintage
2012 is a year of exceptional quality. Late September frosts reduced yields between 10 and 40% depending on the vineyard. A long and relatively cool ripening season allowed for full development of the fruit flavours. The wines retain their natural acidity while conveying the full range of fruit flavours and deep colours we want. 2012 is the best vintage in a long time.
-2012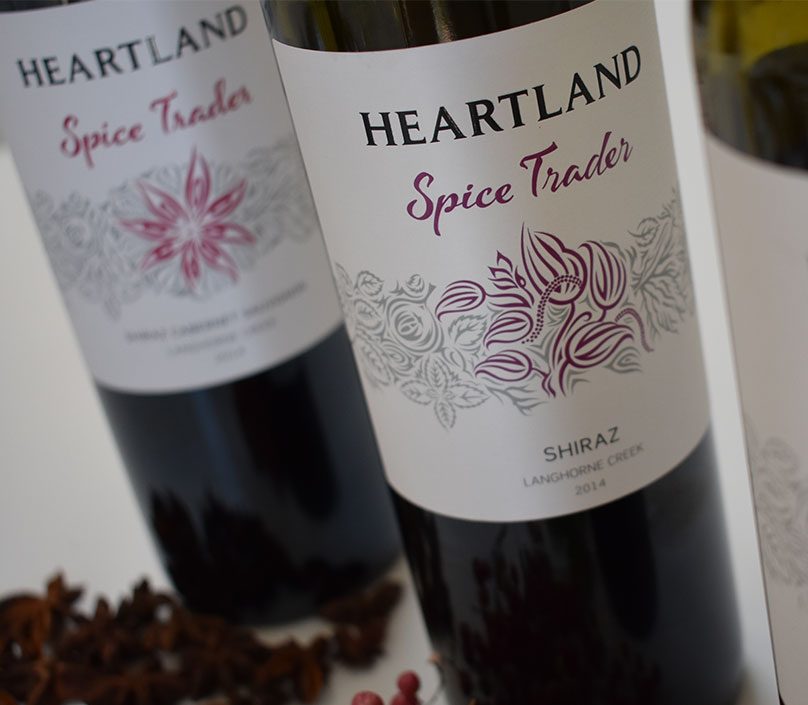 Taste Club
The Heartland Taste Club is a paid membership that automatically sends you wine based on your personal preferences. You can choose how many bottles you want to receive - 6 or 12 - and how often you want to receive them - every 3, 6 or 12 months. You get to choose the wines you want to make up your case.